Gentrification Has Always Been About More Than Housing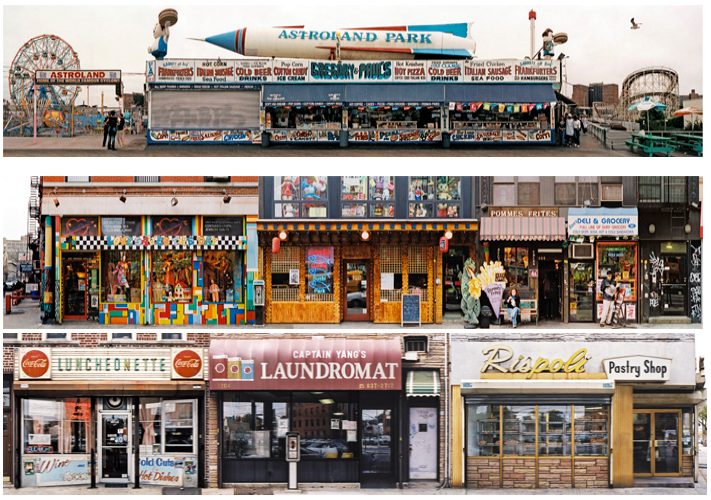 New York is experiencing growing pains. It's quickly changing and neighborhoods with strong identities and histories are melding into the same glass-towered landscape that reigns throughout the City, rendering them unrecognizable. In last week's New York Times Magazine, Willy Staley explores the impact of gentrification beyond the ongoing and pressing conversation about its impact on housing affordability.
Gentrification is not just limited to housing or small business loss, it marks the loss of the culture of a neighborhood, one created through community networks.
New York City is succumbing to massive wealth, an influx of capital that reshapes our poor and working class neighborhoods. As small businesses fall victim to commercial warehousing, a lack of access to financing, and their customer base disappearing, the community response has begun to shift toward a more holistic anti-displacement movement.
As part of this movement, communities recognize that it's not just their housing that's threatened; it's the culture that New Yorkers have created for their city that is slowly disappearing. It is the connections neighbors make on the street, at barbershops and salons, in bodegas and grocery stores, in restaurants and with vendors on the street. This is a moment where previously disparate threads running through the conversation about community development are at an intersection.
As organizers, advocates, and New Yorkers, there is a collective recognition that protecting small businesses is part of a larger community development vision that protects the souls of neighborhoods. It is all the parts – the small businesses, culture, arts, infrastructure, public spaces, and the housing – that make streets, a block, and blocks a community.
When media boast headlines like 'There's Never Been a Better Time to Open Retail Stores in NYC', they are inadvertently pointing to what happens when neighborhood small business displacement creates a glut of vacant commercial storefronts. When Karla and James Murray or Jeremiah Moss profile the loss of neighborhood businesses, they are pointing to how these forces are prioritizing capital over culture. When the New York City Council releases a report highlighting a multitude of recommendations on how to preserve small businesses on the same day they host a hearing on rampant commercial vacancies, it clear that our elected officials are attempting to address a crisis that has devastated our communities.
The effort to combat commercial and cultural displacement will be led by those most impacted by the crisis. The fight to save beloved the Washington Heights institution, Coogan's or the backlash around vending machine concept [Bro]dega demonstrate that people who love New York City's small businesses, who love the part of community culture they provide, are stepping forward and making their voices heard.
An impactful and effective response to the displacement crisis will take work. As Staley notes, "Befriending your bodega guy is a great thing to do, but it's of limited assistance when the landlord triples his rent." Being an ally to commercial tenants means supporting advocacy and organizing that empowers small businesses to decide their own future and fight against their displacement. It means developing tools and protections to address the power imbalance between commercial landlords and tenants. It means calling on those in power to enact the changes necessary to protect these vital community assets.
In short, it will take a movement.
Lena Afridi, ANHD's Policy Coordinator for Equitable Economic Development
Armando Moritz-Chapelliquen, ANHD's Campaign Coordinator for Equitable Economic Development