One week after a historic victory for the tenant rights movement, 70 community organizing professionals gathered together to celebrate another important milestone – the 10th Anniversary of the Center for Community Leadership (CCL). What began as a conversation about the community organizing movement needing better infrastructure to attract, develop, and retain leaders quickly turned into a career-long training and support program dedicated to building grassroots collective power and tackling pressing neighborhood-based and city- and statewide issues.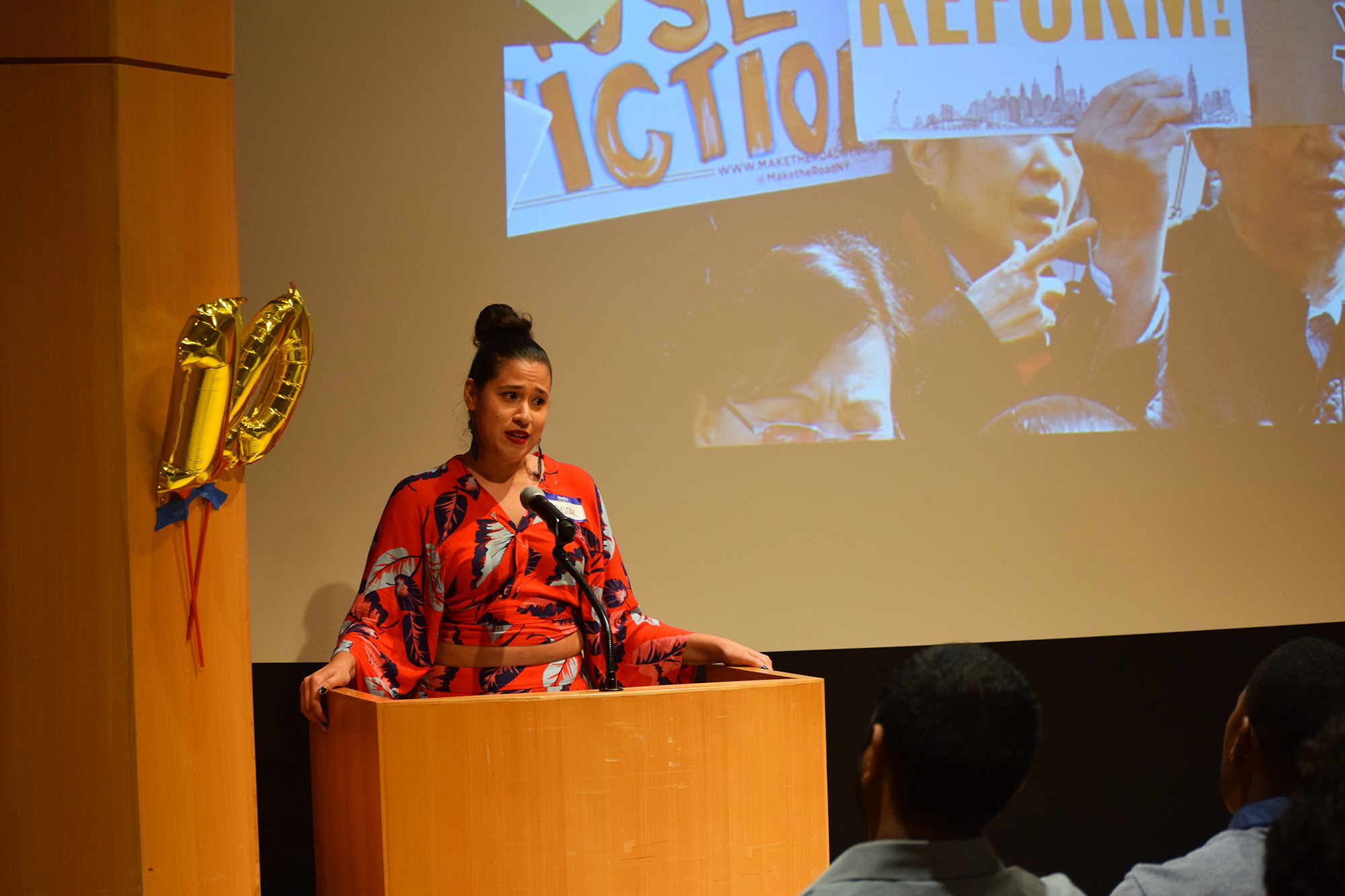 When the CCL Training Coordinator Krystal Portalatin asked the room, "How many people here were involved with the rent reform campaign that was just won in Albany?" most hands went up along with a wave of cheers.
With a laugh she said, "It feels like everybody has gone through CCL," referring to over 250 individuals who have participated in one of CCL's programs and our overall high retention rate. "I thought about what that could mean for our movement and how this can support our coordination, which it clearly already has."
Saul Lopez, a member of the first class of CCL ten years ago who is now the Civil Rights Immigration Organizer in Staten Island with Make the Road New York talked about the Driver's Licenses for All legislation that recently passed through the City Council. He said that bill's passage was thanks to the efforts in this community. "Folks sitting in this space become great community leaders," he said.
In addition to the program's 10th Anniversary, the Association for Neighborhood & Housing Development (ANHD) also celebrated the graduation of CCL's 2018-2019 Apprentices and Introductory Course participants.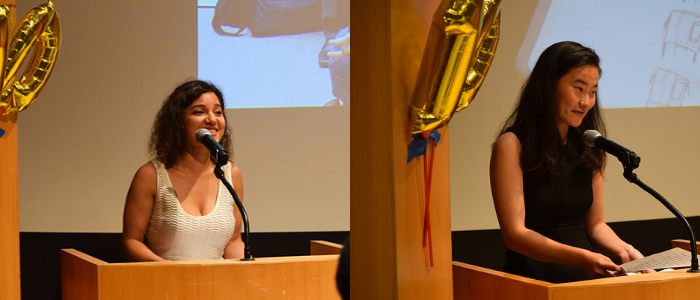 The first class speaker Deborah Vazquez, an organizer with Community Action for Safe Apartments – New Settlement Apartments (CASA) who participated in the Introductory Course, said every session of the program recommitted her to this work.
"I am humbled every day that I get to help my Latinx family," she said. "What I found in these ten months is purpose and community."
The second class speaker was Winnie Shen, an Organizing Apprentice with Housing Conservation Coordinators (HCC), who was supervised by Jon Furlong – an alum of the program and now the organization's Director of Organizing. She talked about how hard this work is and how she wouldn't be able to do it without the commitment the CCL program has given her.
"I went from the unsure girl to the strong organizer I am today," she said. "CCL gave me the courage to believe I could make a difference."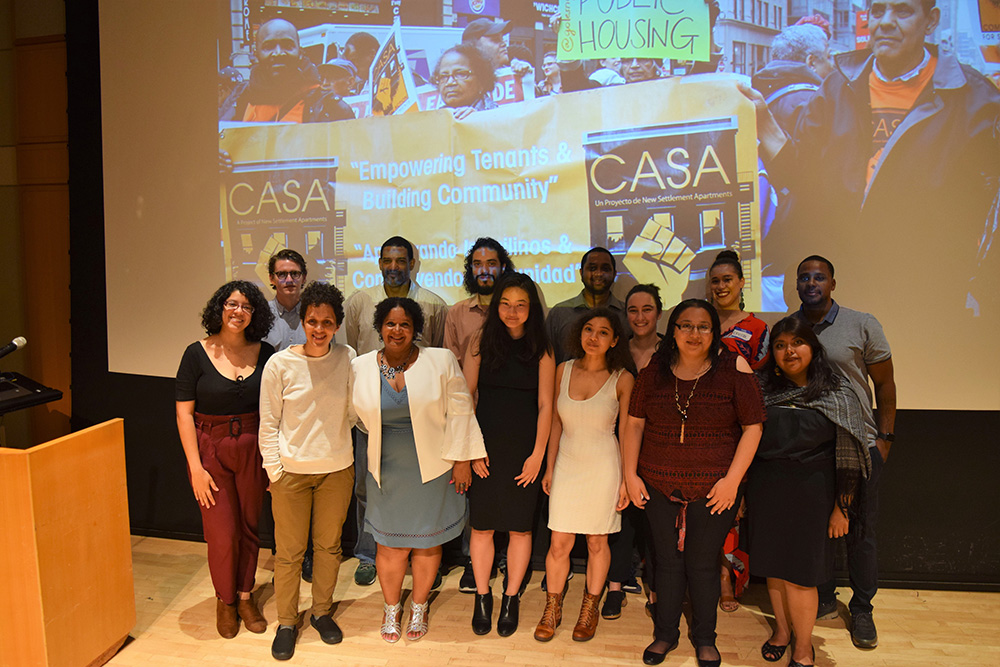 With tears in her eyes, the host for the evening Jennifer Lopez reflected on her time with the program as an Academy participant, and then as a social work intern and our Training & Engagement Coordinator. She looked at the graduating class with the same passion and praise she had when she graduated and said, "It gifted me a space and community of folks to dig into purpose and perspective on the various skills, methods, strategies, histories that we can and must learn and build from in this work. I joined the CCL team as a social work intern and later as a training and engagement coordinator and though my time here as staff is coming to an end soon, I know that I have a political home here for the long haul."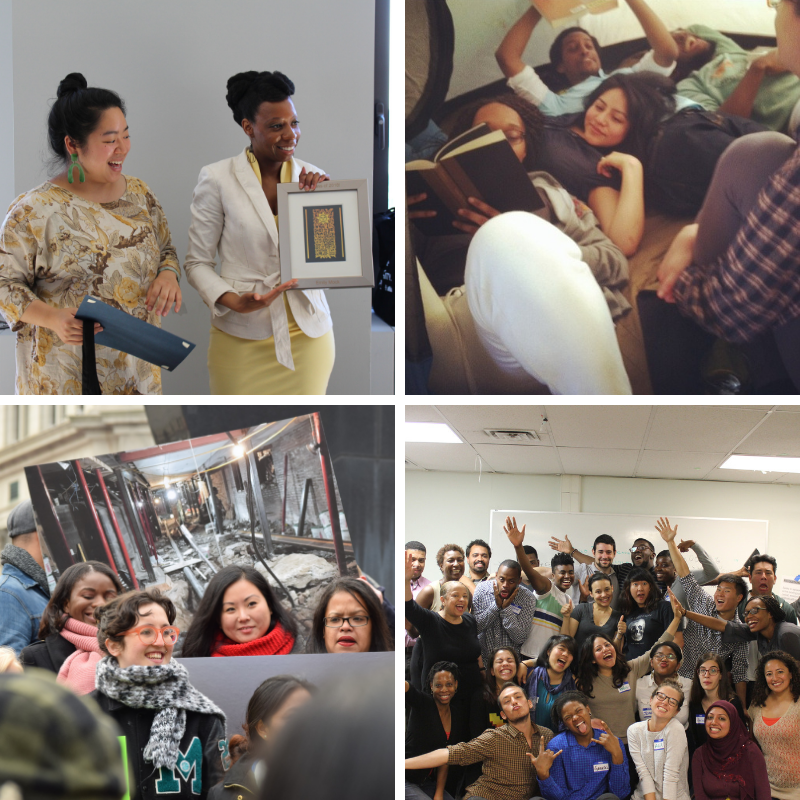 Get Training & Support for Your Community Organizing Work!
Are you someone who believes in the basic human right to a home? Do you believe in worker power? Do you want to learn how to organize for long-term systemic change? Good news! We are still accepting applications for our Center for Community Leadership programming, including our 10-Month Apprenticeship & Organizing Academy! Click on the link to learn more or contact us at ccl@anhd.org.