Note: this blog was originally published October 27, 2022, and updated November 1 with numbers reflecting an adjustment in our methodology. The numbers now reflect how many eviction cases have representation after two scheduled appearances instead of one, a more conservative estimate. For more information, contact Lucy.B@anhd.org.
In response to the crisis unfolding in New York City's housing courts this year, ANHD and the Right to Counsel Coalition launched a new website today, the NYC Eviction Crisis Monitor. Since pandemic eviction protections expired on January 15, 2022, tens of thousands of tenants have gone without legal representation in their eviction cases. Most of them are eligible for Right to Counsel, but cases are proceeding too fast for the number of legal services providers and the courts are allowing them to move forward. This means that tenants are not getting the attorneys they are entitled to. Reports have shown that 84% of tenants with Right to Counsel get to stay in their homes; the fact that most are not getting representation is unconscionable. Read more in today's The City article covering this work.
Our data analysis found that since January 15, after two scheduled appearances:
Over 15,000 New York City households do not have representation in their eviction case
Only 39% of tenants have legal representation
Additionally, over 2,600 households have been evicted, and the number is increasing daily. See the second chart for the most recent numbers.
Chart by the
Association for Neighborhood and Housing Development (ANHD)
in collaboration with the
Right to Counsel Coalition
. Data source: NYS Office of Court Administration via the
Housing Data Coalition
. The above chart shows the number of nonpayment and holdover cases with at least two court appearances at least one week before the current date where any listed defendants had counsel, divided by all such nonpayment and holdover cases. This figure is considered the "representation rate." Representation rates are shown by the week they were filed, meaning the rate for cases can increase retroactively if attorneys are assigned. Instances where defendants did not appear in court are excluded. The graph updates automatically with the latest data.
Click this link to go to DAP Portal and see a map of where tenants have been evicted across New York City since protections expired!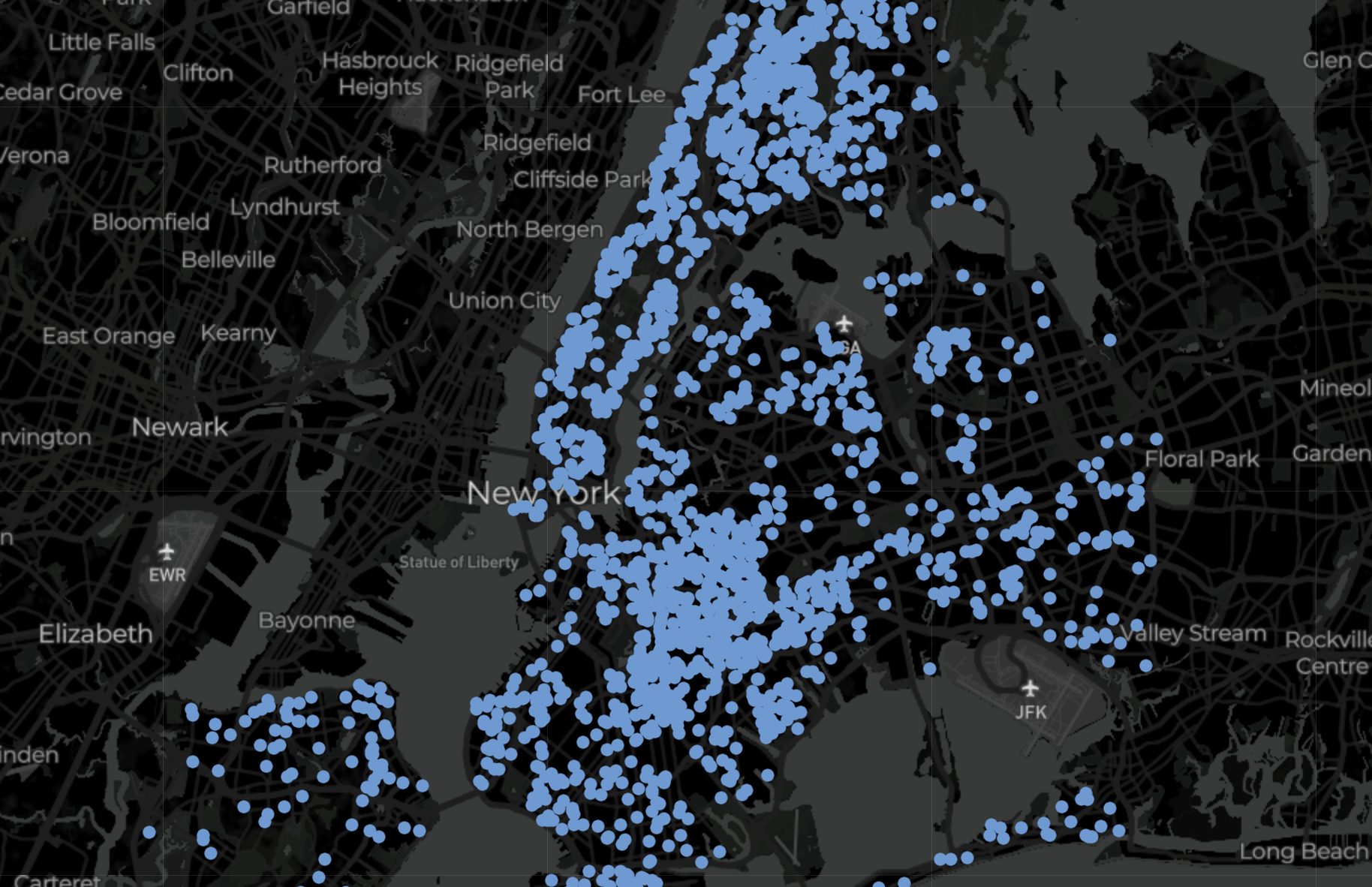 You can take action by joining the Defend Right to Counsel campaign. You can sign up for RTC email updates here. For resources and a guide on how to fight your eviction case if you are unrepresented or were denied Right to Counsel, click here.