While home to historic and culturally distinct shopping districts among Chinese, Latino, and Eastern European communities, the neighborhoods now also cater to a new consumer base of arts, high-end retail, nightlife, and tourism. Despite these changes, 34.5% of the Lower East Side and Chinatown residents are foreign born9.
Longtime Lower East Side merchants remarked on the changing demographic of their neighborhood. The owner of City Luggage, an Orchard Street retail institution of 35 years, observed increased commercial vacancies and decreased foot traffic. He recalled the neighborhood of his past, "Fifteen years ago, the Lower East Side was packed with people. Orchard Street [was] a lot like Times Square… Now look at it, empty. You know why? [Mom and pop] stores are all gone."
A 2017 report by ANHD found a 3% loss of businesses in the Lower East Side and Chinatown since 201110. However, the neighborhoods received an average of 1,891 small business loans, as compared to the citywide average of 1,623 in 2017. In other words, while businesses in Chinatown and the Lower East Side are closing at higher rate than almost every other neighborhood in the city, new businesses are consistently taking their places. While New York City lacks data on small business longevity, surveyed immigrant small businesses in the Lower East Side/Chinatown have been in operation for an average of 13 years.
Seventy-three percent of the immigrant business owners surveyed in the Lower East Side and Chinatown stated they are overburdened by their current rent. One retail shop owner said in order to continue to pay rent after sales fell over a period of years, he decided to extend his hours of operation: "Before I opened 10 to 6, everybody was open 10 to 6. Now I open 8 o'clock in the morning till 10 o'clock at night."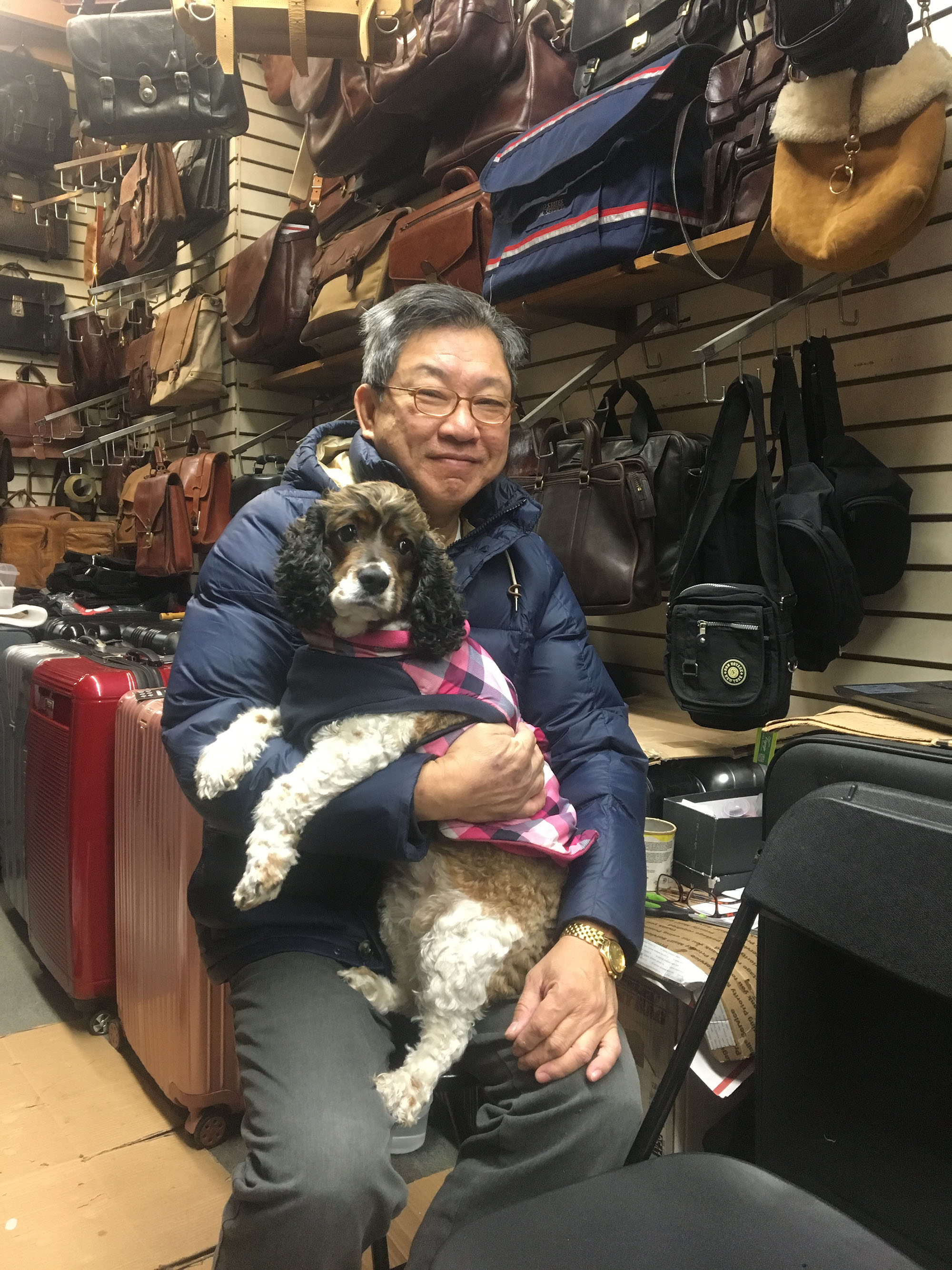 Business owners reported they must make such changes to their business models in order to adapt to higher rents — laying off employees, raising prices, and extending business hours. Fifty-two percent of respondents reported they had to raise prices in order to make rent. This impacts the livelihood of their neighborhoods. For longtime residents who already face rising rents, an increase in the cost of basic goods and services creates additional financial pressure and intensifies their chance of displacement. "I work for the landlord," the same business owner remarked. "I work for the insurance. Just make it and then pay. It's shameless. [It's] like that all the time, more than five years."
Forty-eight percent of those surveyed reported a lack of access to capital. Many feel that they have been shut out of traditional financing options, both from financial institutions and city resources. The owner of Nick and Son's Clothing Co. remarked, "[The City] is not looking out for the small people. They [are] looking out for the people who got good credit…. If you qualify [for financing from the city] then it's good but you don't need it. What do I need it for? Because then I can go to the bank and get it from Chase."
Jackson Heights
Jackson Heights, Queens is a community undergoing rapid transition. Transitioning communities need to develop a commercial corridor comprised of both older, established businesses and new businesses. In order for a healthy mix of new and old businesses to survive, both must market to a diverse consumer base of longtime residents and newcomers. Older businesses must modernize in order to attract a new clientele, while new businesses need to educate themselves on the broader community's needs and norms. These are neighborhoods where property values are rising quickly, so commercial tenants must be prepared to negotiate fair rents.
While the neighborhood is home to many different ethnic groups, this report's catchment area is home to mostly South Asian businesses. The neighborhood is in a process of shifting from catering to an Indian and Pakistani demographic to a newer Nepali, Tibetan, and Bangladeshi majority. As a transitioning community, Jackson Heights is also facing a rapid influx of non-immigrant residents. However, 60% of Jackson Heights residents are foreign born11.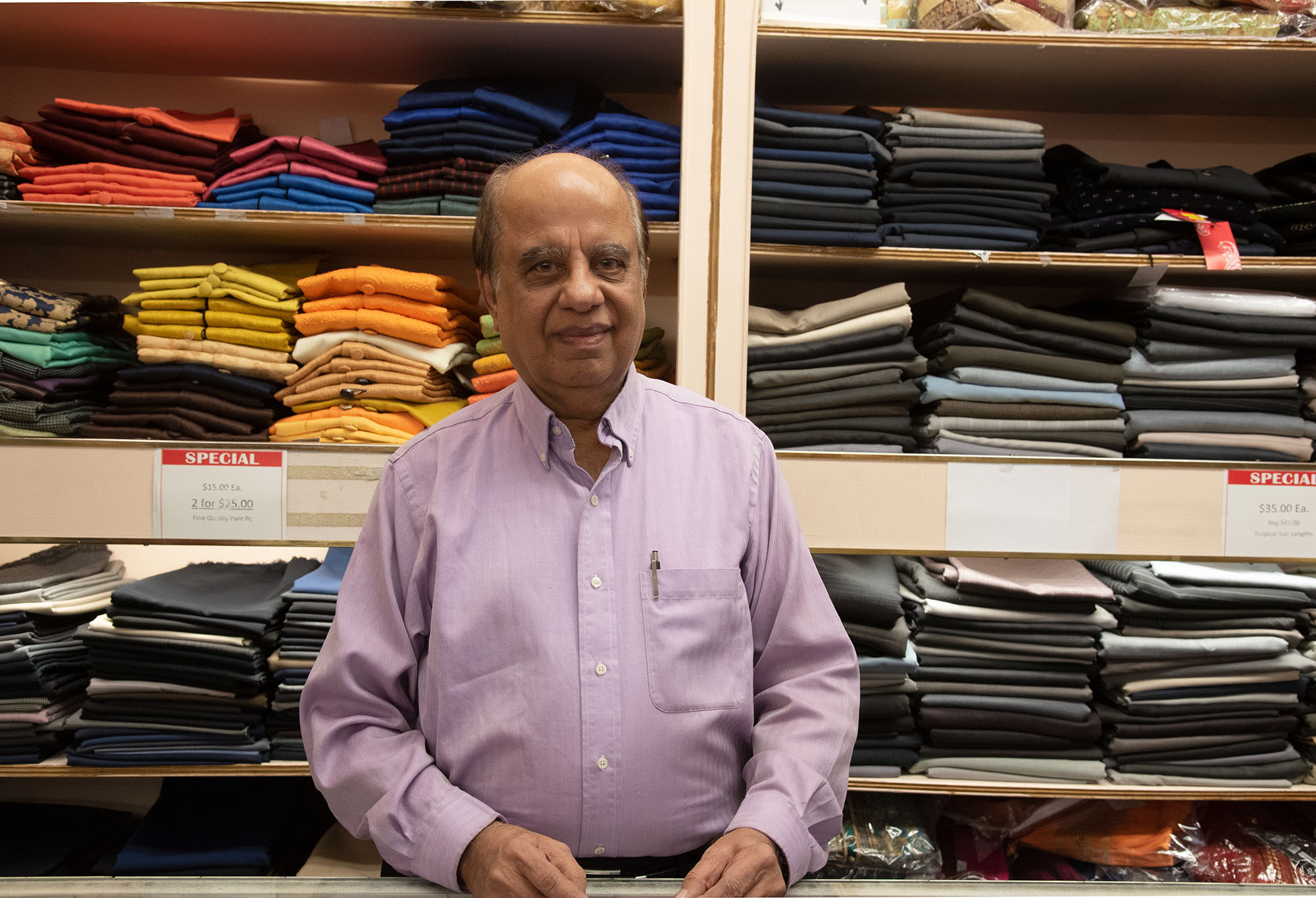 In Jackson Heights, businesses have been in operation for an average of 9 years, the shortest average length of operation of any surveyed neighborhood. This may be due to market pressures, along with a shifting neighborhood demographic. Many different ethnic groups have called the neighborhood home, yet small business owners acknowledged the recent change in their customer base. The manager of India Sari Palace, a long-time staple of the community, stated, "Generations have changed. When [the Indian community] was here, they were very young and their parents were alive in India. As 30, 40 years passed, they are here no longer there so their necessity of buying saris in bulk has diminished...so we lost those customers. But at the same time, we now service the other [Bangladeshi] communities."
Red tape and bureaucracy are a major issue for small businesses in Jackson Heights. Eighty-one percent of business owners ranked tickets and fines as a top concern. Immigrant small business owners in Jackson Heights face the added challenge of language barriers. Forty-two percent of survey respondents stated they do not believe the City provides enough resources in their household language. Immigration is constantly at the forefront of many small business owners, 25% of survey respondents in Jackson Heights believe that their immigration status negatively influences their business.
Commercial tenants in Jackson Heights are particularly vulnerable to landlord harassment. The restaurant owner of Nepali Bhanchha Ghar recalled that when she and her landlord could not come to an agreement on a lease negotiation, the landlord repeatedly retaliated with antagonistic measures. In one instance, he reduced the power in her restaurant so her industrial size refrigerator could no longer run well enough to preserve her food. In response to her a story, another business owner noted, "a residential landlord wouldn't get away with that."
Kingsbridge
The commercial corridor in the Kingsbridge area of the Bronx is approaching stagnation. Small businesses in stagnating corridors experience growing pressure from landlords but idling or decreasing business. These businesses face a decrease in consumers and foot traffic, along with a decline in new businesses. However, there is strong sense of community among longtime businesses and their patrons.
Kingsbridge has been a predominantly Dominican enclave, and a new wave of West African, Vietnamese, and Cambodian immigration has led to a shift in neighborhood dynamics, 43.9% of Kingsbridge residents are foreign born12. Kingsbridge's immigrant-owned businesses are particularly at risk of displacement. A staggering 89% of businesses reported feeling overburdened by their current rent. Further, Kingsbridge businesses reported the lowest average number of employees — 2.5, and is the community where the most businesses were forced to lay off employees in order to pay rent. Thirty-eight percent of Kingsbridge businesses had to fire workers in order to remain operational.

Kingsbridge is also among the neighborhoods that received the fewest small business loans in 2017— 430 loans compared to the citywide average of 1,62313. Focus group participants universally agreed that small business loans are crucial for a small business to remain operational. However, 46% of immigrant business owners report they do not have a place to access capital for their business.
Fifty-seven percent of respondents reported an instance of landlord harassment, the most of the three surveyed neighborhoods. Focus group participants revealed a pattern of harassment specific to Kingsbridge small businesses — a landlord denying or delaying a lease renewal. Thirty-two percent of immigrant small business owners in Kingsbridge do not currently have a lease. The owner of Kings Gift Shop, a local retailer of 28 years, reported multiple attempts to communicate with his landlord in order to get his lease renewed. "We speak to them and they keep us on hold. He says he'll think about it but he never gets back to us. [He] says the same thing to the neighbors. So, we gave up on that. Right now, we're month-by-month. Really, we gave up."
Kingsbridge business owners reported they must sublease space, ranging from a desk to a segmented room, within their shops in order to make rent. This stifles retailers from expanding their businesses as the lack of space cuts into storage and show space. The owner of My Taxes Prime, a small business owner who opened a brick and mortar shop in a sublet commented, "If [the landlord] comes here tonight and he tells me he don't want me here tomorrow, what am I supposed to do? I don't have any lease. I don't have any agreement. I don't have anything. So basically I'm in the middle of nowhere."
The redevelopment of the nearby Kingsbridge Armory, slated to become the world's largest ice-skating center14, has led to increased speculation and rising rents in nearby buildings. A Community Benefits Agreement accompanies the proposal for redevelopment and includes a $250,000 grant fund for local businesses and a Small Business Incubator within the premises. Despite these resources, focus group participants revealed that their shared landlord intends to evict them and transform their commercial spaces into a hotel.