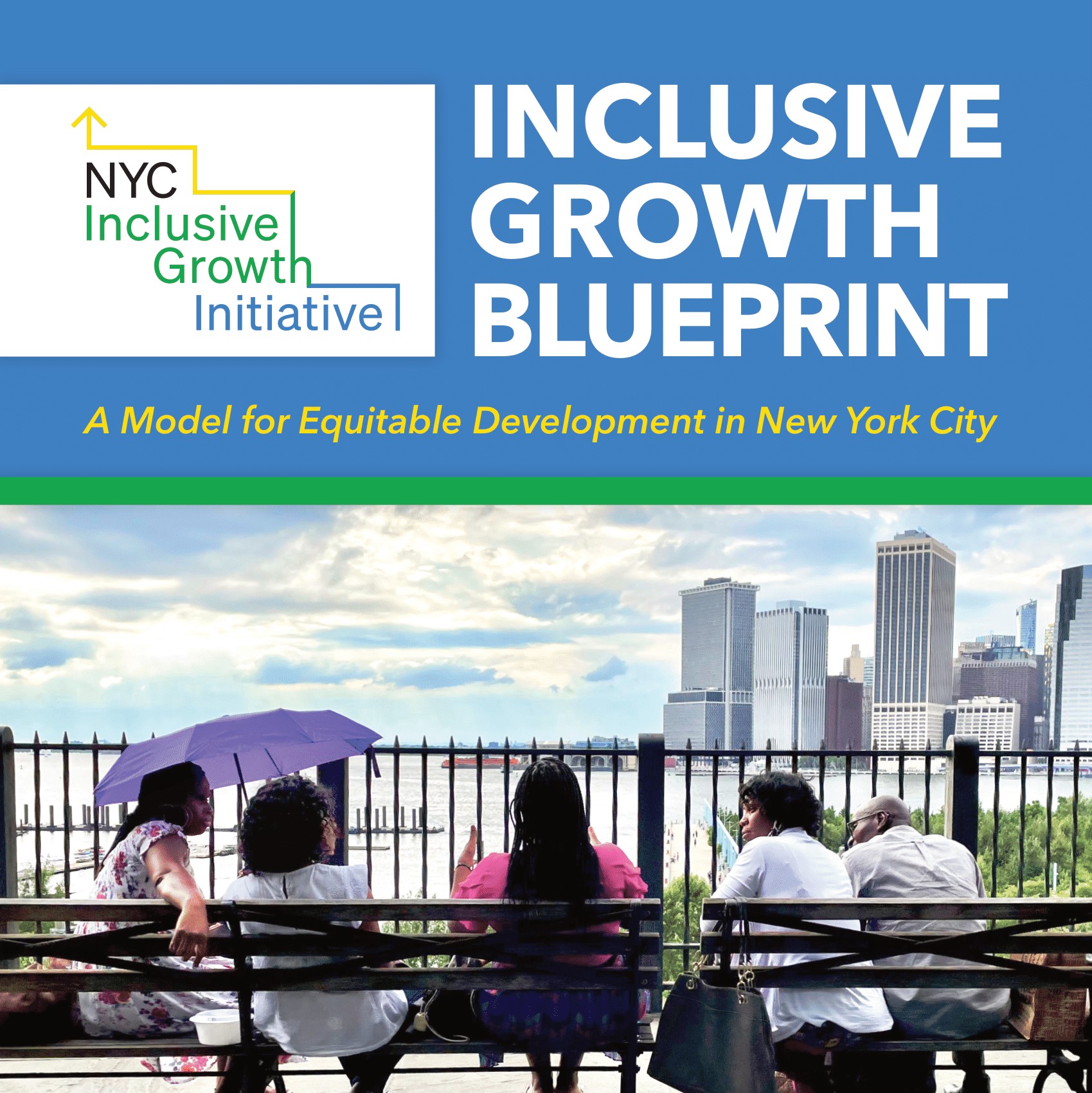 Economic growth has not meant prosperity for everyone. Those who have been left behind have faced displacement due to the increasing cost of housing, increased exposure to the destruction wrought by the effects of climate change, a shrinking pool of employment opportunities, and crumbling infrastructure. The effects of the recession caused by the Covid-19 pandemic now add to the existing challenges caused by climate change and the long-term disinvestment in infrastructure. All of these challenges have reached crisis level for Black, brown, and low-income communities due to their exclusion from the tables of decision making and the lack of the political action that is necessary to avert disaster. The unsustainability, inequity and cruelty of the polarized economy of the last two decades -- with high-paying jobs and unchecked profit on one end buttressed by low-paying service sector and gig economy jobs on the other end -- has increasingly squeezed out middle class stability.
This inclusive growth framework promotes a vision where growth leads to prosperity for most people. Inclusive growth means that all New Yorkers have access to quality careers and livelihoods, affordable housing, and economic opportunity through transparent and community-led development and planning driven by the assets, aspirations, needs, priorities and interests of marginalized communities, especially those historically excluded from realizing the benefits of economic growth. It seeks to actively diminish structural inequity and barriers to individual and communal self-sufficiency and prosperity.
Changing the current system of economic development demands that we understand, interrogate and dismantle the ways in which we maintain and uphold inequities and injustices. It will require concerted effort from all levels of government, and from the private institutions that rely on government subsidies, incentives, and regulations. New systems for transformation and change must be put in place.
ANHD worked with our partners NYCETC and RPA to convene a 19-person steering committee to produce this blueprint. Ultimately, this vision, laid out in policy recommendations, is reflective of their diverse lived and professional experiences as leaders, advocates, and residents of New York City.