The Center for Community Leadership (CCL) celebrates the graduates of the 2019-2020 Apprenticeship and Organizing Academy's Introductory and Advanced courses. Unable to come together for an in-person graduation due to the pandemic, CCL graduates joined for a first-ever virtual celebration. With the onset of the pandemic, the instructors for CCL courses quickly adopted from in-class instruction to virtual learning.
ANHD is proud of all the graduates from the Apprenticeship and Academy courses.
Apprenticeship
Graduates:

Academy Introductory Course Graduates:

Academy Advanced
Course Graduates:

Mary Lucy Castano

Yao Chang

Elise Levy

Jahed Meah

Kimberly Morales

Monique Roberts

Shadman Saquib

Deborah Scott

Fi Whalen

Densia Wray

Juan Colon*

Julia Colon

Daniela Contreras

Arli Cornejal

Kiana Davis

Alyssa Figueroa

Álvaro Franco

Balanda Joachim

Andrew Melendez

Yvonne Viruet

Malika Conner

Alejandro Coriat

Analisa Frietas

Ben Fuller Googins

Ronald Harrison

Akinde Kodjo-Sanogo

Nova Lucero

Stephanie Burgos Veras

Zahara Zahav
*As a 2nd Year Apprentice, Juan was a part of the class instruction and facilitation team, supporting in planning classes, running sessions, and providing feedback to improve the course structure for the year.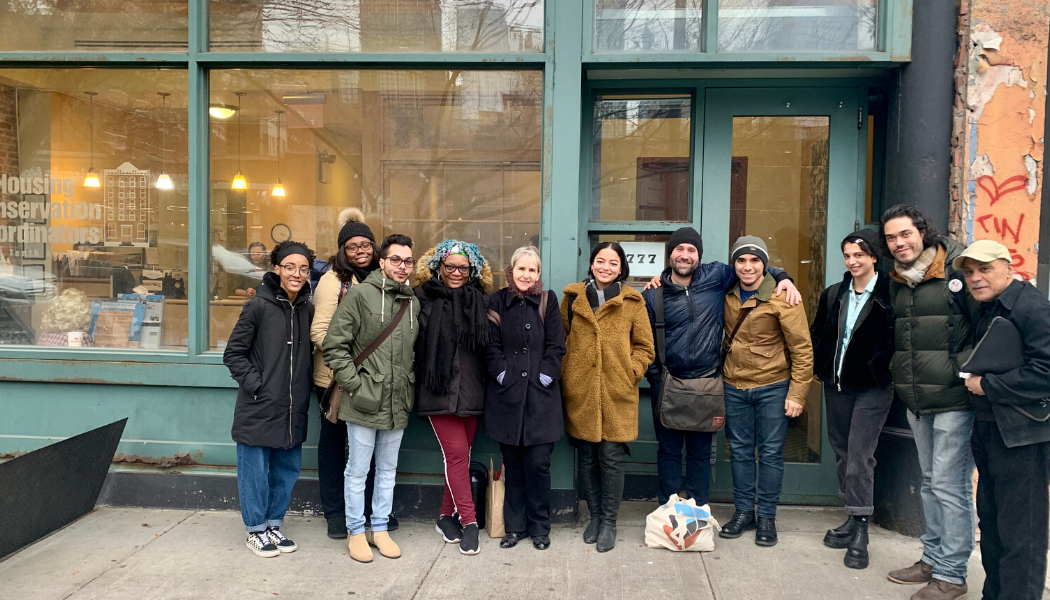 CCL's Apprentices and Introductory course participants are newer to the field of organizing and in some cases, first-time organizers. For the past ten months at their host sites and digitally, the Apprentices and Introductory course participants have been tirelessly working on various grassroot campaigns and coalitions - from the rezoning of Industry City to housing justice and the #homelesscantstayhome campaign in response to the coronavirus health pandemic.
CCL's Apprenticeship and Organizing Academy Introductory course instructor, Krystal Portalatin, prepared a comprehensive curriculum on topics including base building; context, history, and definition of community organizing; power analysis; and meeting facilitation. CCL provides a space to complement the campaign and coalition work at our graduates' organizations and offers additional support among organizers to reflect on their work.
When asked about the impact CCL had on their experiences as first-time organizers, one participant said, "CCL cemented my understanding of what an organizer is and what tools and political knowledge is needed to effectively build power and create change."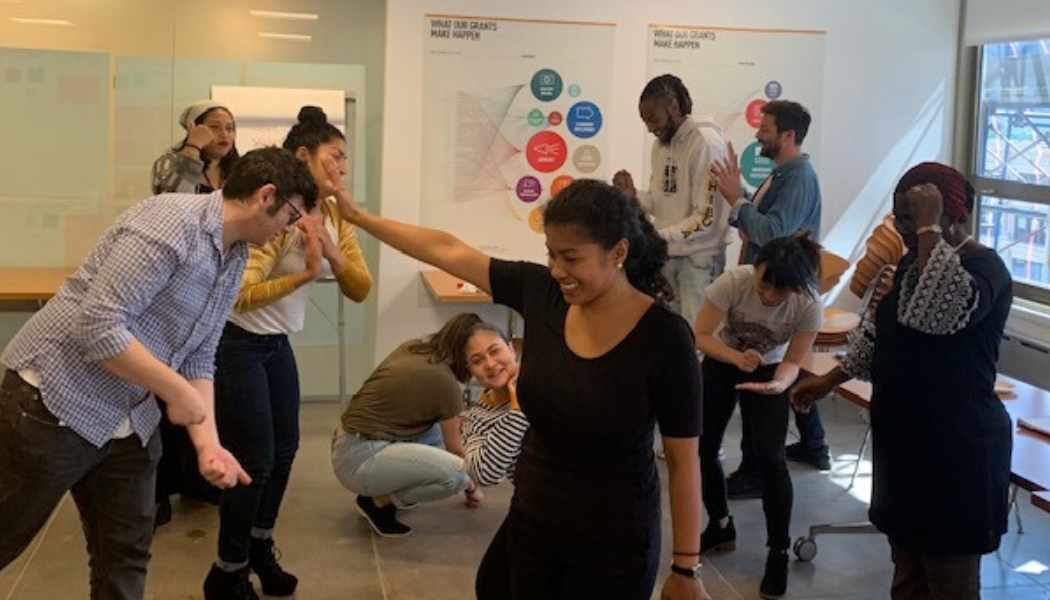 The Advanced Course of the Organizing Academy is designed for experienced organizers to deepen their analysis and practice of community organizing. Taught by Susanna Blankley, the course takes a participatory, discussion-based approach that allows experienced organizers to explore theoretical frameworks, reflect on current practices for their strengths and challenges, identify new practices to try, and implement new skills at their organizations.
Collectively, the Advanced Course graduates brought a total of 40 years of organizing experiences to the class. They come from a wide range of organizing experiences from housing and community development to racial and economic justice, immigrant rights, and transportation. Participants appreciate that CCL offers a peer-to-peer learning space to build organizing relationships and try new practices. In particular, one of the graduates said, "I really enjoyed having dedicated time every other week to discuss theory and reflect on why and how I organize. The course helped me reaffirm my commitment to community organizing."
Started in 2009, CCL has graduated more than 150 individuals with the skills needed to advance grassroots campaigns and coalitions and build power with community members. The powerful, transformative experiences in CCL enhance the ability of organizers to achieve long-term, concrete changes in marginalized communities.
For more information on the Center for Community Leadership, including how to apply for next year's Academy, please visit here.