The Association for Neighborhood & Housing Development (ANHD) congratulates members Ascendant Neighborhood Development and Cypress Hills Local Development Corporation (LDC) for being selected as part of NYC Housing Preservation & Development (HPD)'s ShareNYC pilot. Our members' development proposals were chosen as models of affordable shared housing as part of the program's Request for Expressions of Interest (RFEI).
Cypress Hills LDC will work with PadSplit to expand 9 rooming units in an existing Single Room Occupancy (SRO) building to 11 units while retaining the current extremely low- to low-income tenants. The rehabilitation is of a standard two-unit row house, creating a housing model that's replicable across New York City.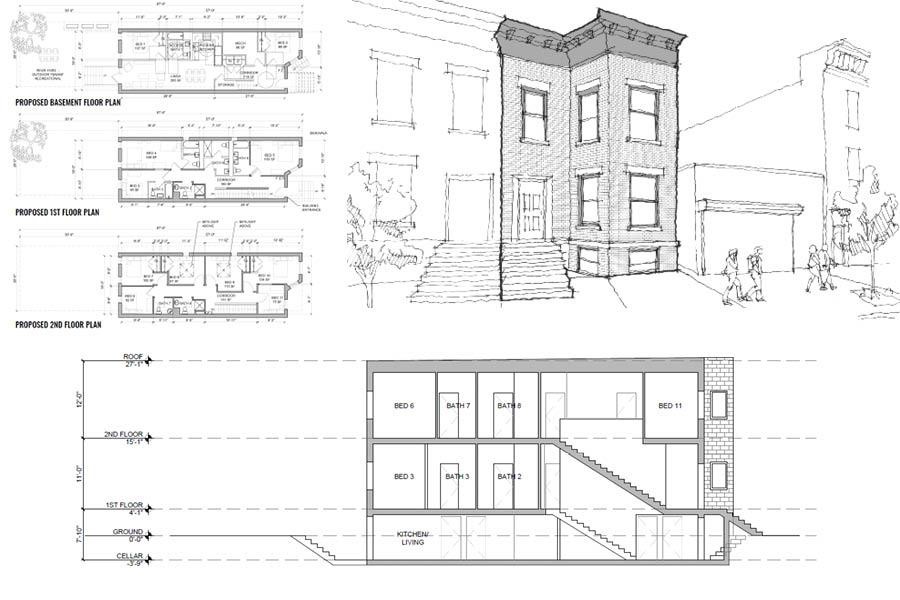 Ascendant Neighborhood Development will partner with the Ali Forney Center (AFC) and Think! Architecture to create a new development targeted to formerly homeless youth. AFC is New York City's largest provider of housing and services to LGBTQ+ youth, who have a 120% higher risk of experiencing homelessness compared to youth in general.
Prior to the ShareNYC RFEI, conforming to HPD's minimum unit requirements and the Multiple Dwelling Law would have produced 27 studio units on the development site, each with one kitchen and one bathroom. The flexibility of the ShareNYC initiative will allow Ascendant to instead develop four duplex units and one simplex unit with a total of 36 bedrooms. ANHD commends HPD for initiating ShareNYC to recommit to a building typology that was historically a fundamental source of affordable housing but was decimated in recent decades -- Single Room Occupancy (SRO) units.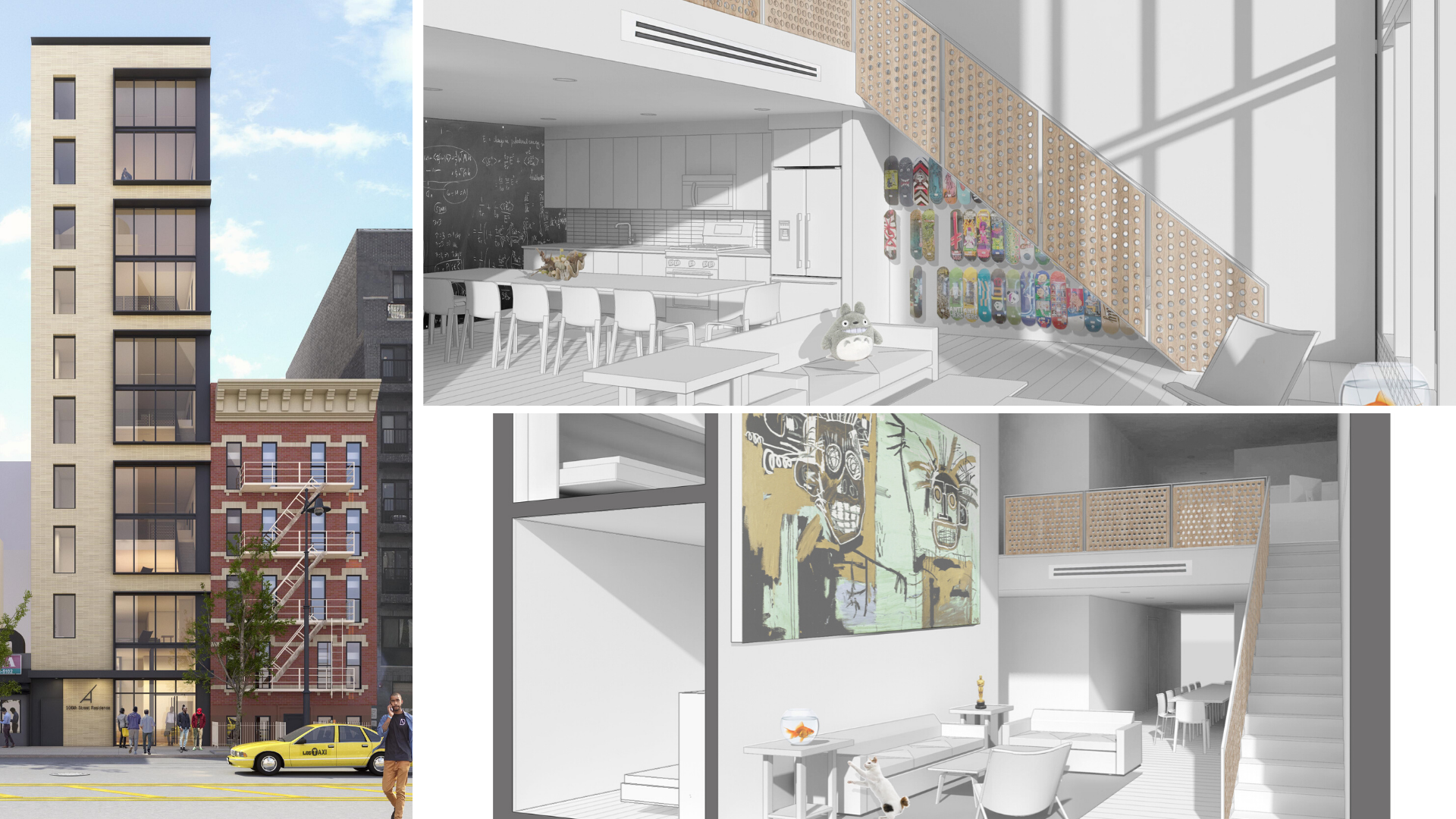 The Importance of SROs as a Source of Affordable Housing
From the beginning of New York City's colonial settlement through the mid-twentieth century, migrants, women workers, factory laborers, and other working-class and poor city residents rented individual beds within larger shared housing to afford to live near centers of economic production. At one point, SROs constituted more than 10% of the city's housing stock.
Despite its ubiquity, wealthy and middle-class New Yorkers increasingly viewed SRO housing as a scourge, or "poor people housing," in the years following World War II, along with the rising estimation of the nuclear family as society's critical building block. In response to these changing beliefs, New York City began implementing anti-SRO policies in 1955. At the same time, redlining was in full force and the Federal Housing Administration was insuring mortgages to white families wholesale while barring African-Americans from accessing the same wealth-building tool.
By 1985, New York City eliminated more than 100,000 units of affordable SRO housing, with devastating consequences. Homelessness skyrocketed and former SRO tenants flooded homeless shelters. Public policies enabling coop conversion incentivized landlords to harass and displace SRO units. In 2014, SRO legal service providers found that approximately 175,000 SRO units had been lost -- the same number as New York City's entire public housing system.
The Next Generation of SROs
The link between the loss of SRO units and our homelessness crisis is clear, and the recent tragic attack on homeless New Yorkers in Chinatown has brought the importance of permanent housing for the homeless into sharp focus. Single room occupancy units that provide flexible housing to those with extremely low incomes and those who have experienced homelessness is a critical component of housing all New Yorkers. The model also allows providers to offer a continuum of services to residents, giving additional support to those who need it.
For instance, with homelessness at an all-time high, the Ascendant/AFC project -- to be developed on a vacant site owned by Ascendant on East 106th Street -- will be a critical source of housing to youth experiencing marginalization and vulnerability on multiple fronts. The Ascendant/AFC project will create 36 beds of high-quality supportive housing and is anticipated to be filled with referrals from the shelter system. Within each shared housing unit will be a generous array of spaces including an oversized communal kitchen that accommodates a co-living occupancy, study areas, shared living rooms, and alcoves. The variety of spaces will allow both interaction and alone time for each resident. In addition to housing, AFC will provide meals, medical services, and mental health services to help residents thrive and prepare them for independent living.
AFC currently operates 72 transitional housing beds in shared apartments. The ShareNYC shared housing model will allow AFC and similar providers to deliver safe, stable housing and a diverse array of on-site culturally competent services. The co-living design provides programmatic and organizational advantages for AFC: the shared spaces will encourage a sense of community and foster positive interaction of the residents while the private bedrooms will teach independent living skills.
We applaud HPD for breathing new life into this important model for affordable housing, and for reaffirming the ability of mission-driven nonprofit developers to develop housing with maximum public value. We again congratulate Ascendant Neighborhood Development and Cypress Hills LDC for their selection and work on this front.