We are shocked and disappointed that the City chose to completely eliminate the Commercial Lease Assistance (CLA) Program from the FY21 budget. This decision was made as New York City struggles to confront a historic economic collapse triggered by a pandemic that shuttered tens of thousands of small businesses, which must now negotiate with landlords for their survival without legal support.
The CLA program was launched by the Department of Small Business Services (SBS) in the spring of 2018, in response to organizing by and with the support of United for Small Business NYC (USBnyc). Since then, it has served over 1,200 low-income commercial tenants from across the city, providing free legal representation in commercial lease negotiations and disputes to clients who otherwise could not afford lawyers. 74% of its clients were people of color, 65% were immigrants, and 51% were women.
USBnyc will continue to fight alongside commercial tenants to prevent displacement and protect our local economy. The wholesale elimination of CLA as a lifeline only highlights the urgent need for the Council to take immediate and decisive action to preserve small businesses by canceling rent, passing Intro 1796 to enact commercial rent stabilization, and passing a uniform right to counsel for underserved commercial tenants. We call on the City Council to take these actions immediately, and on small business owners and supporters across the city to echo our call to action by signing this petition.
Since the outbreak of COVID-19, no level of government has offered substantive support to the City's commercial tenants, not even to those who were forced to close by the state's PAUSE order. Since March, requests for assistance through the program have increased tenfold and the need for quality legal representation remains high. As the end of the eviction moratorium looms and months of unpaid rent pile up, the elimination of support services like CLA will mean the difference between sustainability and permanent closure.
One of the CLA program's recent clients was the owner of a hair salon in Harlem who saw their rent increase by 150% when their lease was up for renewal. With the support of CLA's legal service providers, they were able to negotiate an agreement. Now the salon has been closed for months due to COVID-19, and they will no longer have legal support to negotiate their next lease. Hundreds of other small business owners are in a similar situation.
Since the pandemic hit, the City Council and the Administration have bemoaned the lack of support reaching New York City's small businesses. Their inexplicable failure to preserve legal services will lead to increased closures of the small businesses that provide affordable and culturally relevant services, particularly in communities of color; loss of employment for the thousands of people who work at those businesses; increased displacement pressure; continued consolidation of commercial space in fewer corporate hands; and increased financial strain on the community-based organizations that provide essential support.
Up until the budget vote, City Council members, the Administration, and SBS officials vowed to protect small business. They praised the CLA Program and even directed struggling small business owners to seek legal assistance there. However, the City chose to eliminate the program, which amounted to less than 1% of SBS' annual budget, leaving innumerable business owners in crisis without legal support. The Council passed Intro 1914 to strengthen harassment protections for commercial tenants and Intro 1932 to suspend personal liability on commercial leases, but those protections are cold comfort to tenants in crisis who can't afford a lawyer to understand these limited rights, let alone enforce them. The City's inaction leaves us questioning whether it is seriously committed to ensuring an equitable economic recovery for small businesses. New York City's small businesses need real support and protections now more than ever.
***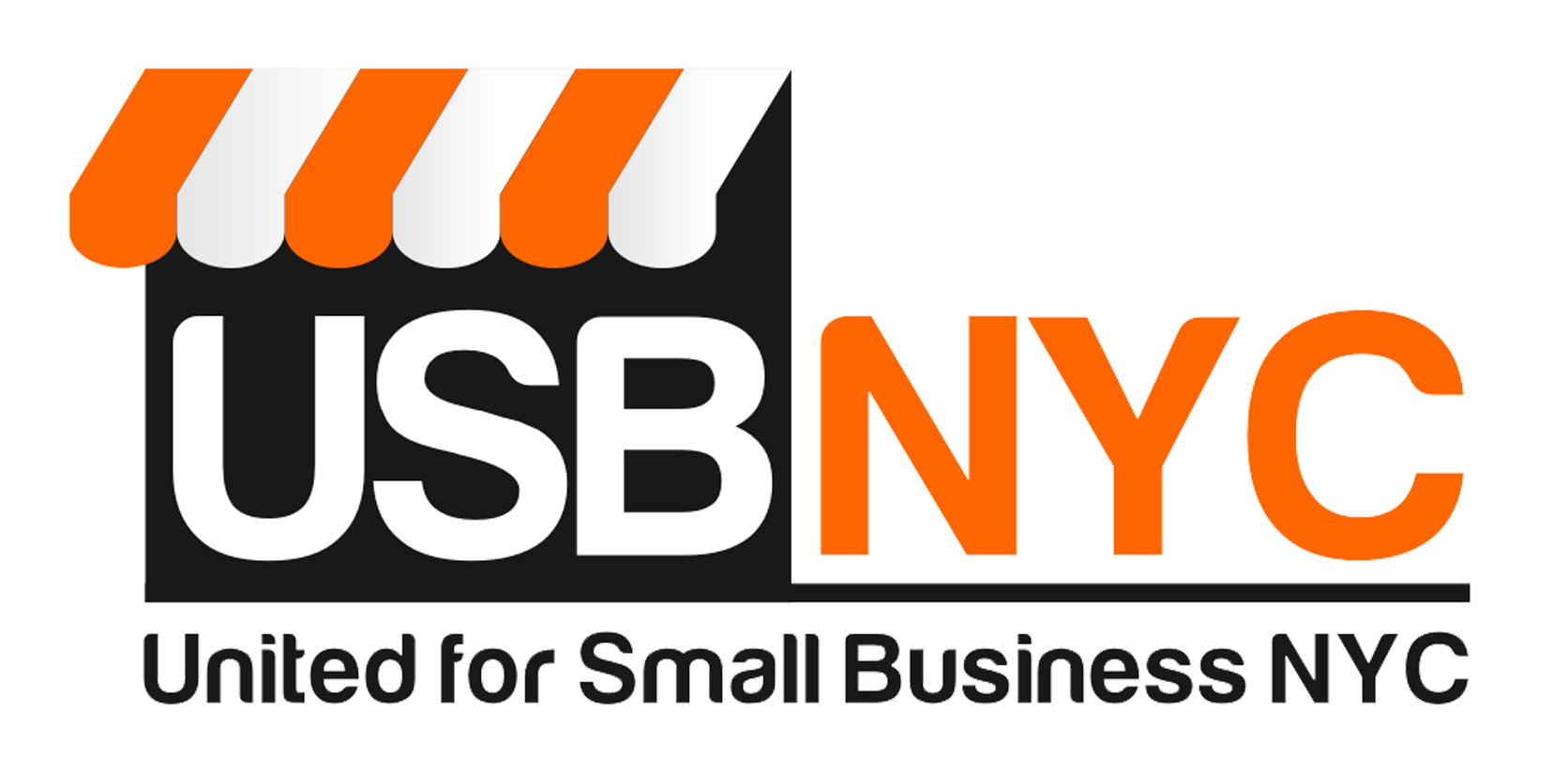 United for Small Business NYC (USBnyc) is a coalition of community organizations across New York City fighting to protect small businesses and non-residential tenants from the threat of displacement, with a focus on owner-operated, minority-run businesses that serve low-income and minority communities.