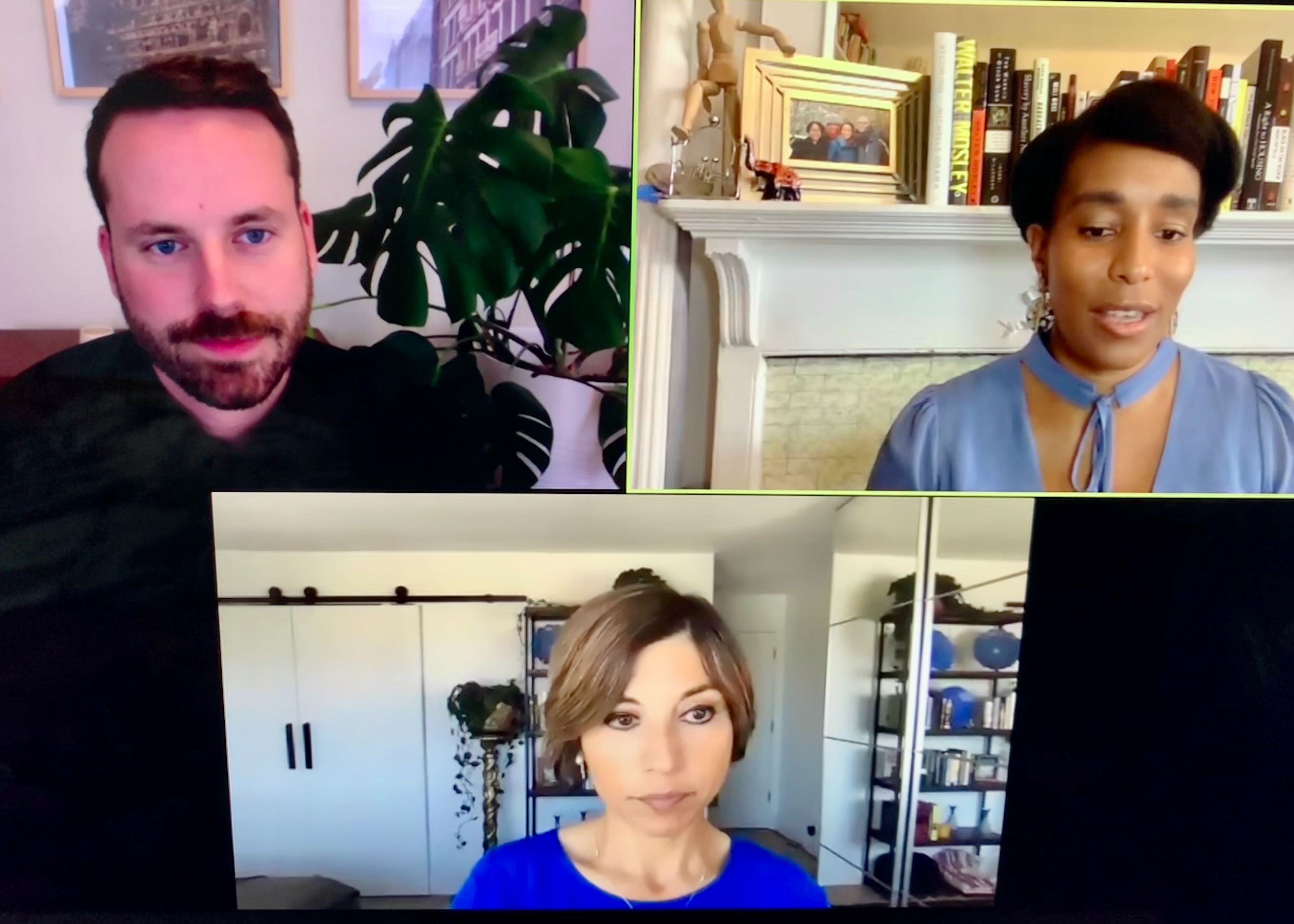 On Friday, October 2nd, ANHD and Urban Design Forum were joined by Mehrsa Baradaran, author of How the Other Half Banks and The Color of Money: Black Banks and the Racial Wealth Gap, to discuss strategies to combat the racial wealth gap in cities.
Dan McPhee, Executive Director of the Urban Design Forum opened the event, followed by Greg Schiefelbein, Director at Citi Community Investing and Development who spoke about the importance of organizations like UDF and ANHD and the community building work they do.
ANHD's Executive Director Barika X. Williams and Mehrsa Baradaran discussed how historic banking policies in the United States shaped the racial and spatial wealth disparities in cities as well as how access to capital can expand community power in order to achieve a just economic recovery.
Mehrsa Baradaran pointed out that we gain equity on the backs of the communities we exclude, that we need to combat how power impacts democracy, and that even though the subprime mortgage crisis wiped out 53% of Black community wealth, communities were still told it was their fault. "We actually don't need racists to recreate these [economic] issues, you can just use a computer!"
To view the conversation in full, press play above or visit Urban Design Forum's YouTube channel.
Power After the Pandemic is made possible through the support of Citi, the supporters of the ANHD 10th Annual Community Development Conference, and the Urban Design Forum Director's Circle. Visit our series website to learn more about our upcoming programming.