The ANHD Blog raises the profile of our issues, and educates our member groups, city decision makers, and the general public on our core issue areas. The ANHD Blog offers sharp, timely and effective commentary on key public policy issues, as well as our work and the work of our member groups.
All of our blogs are sorted based on the issues, projects, special tags, and dates they are associated with, and you can use the dropdowns below to filter through our blogs based on these tags. Additionally, you can do a general search through our blog, using the search bar the right. If you can't find what you are looking for, email comms@anhd.org.
See The Moments We Celebrated This Past Year
ANHD continues to be essential in NYC's community development sector, helping uplift cross-borough challenges and opportunities, and developing and enacting essential programs and resources. In 2021, we took on significant new work to support our ANHD members who serve as community caretakers before and throughout the COVID-19 crisis.
We are connecting the on-the-ground, movement based work to the highest levels of government in order to create the neighborhoods New Yorkers need and deserve. ANHD is humbled to work with our members and partners who continue to show such resilience and ingenuity.
We hope you'll take a look back on all the work we accomplished with and for our members and NYC this past year. If you have the resources to, we ask that you please support us with a donation to continue doing this great work in 2022 .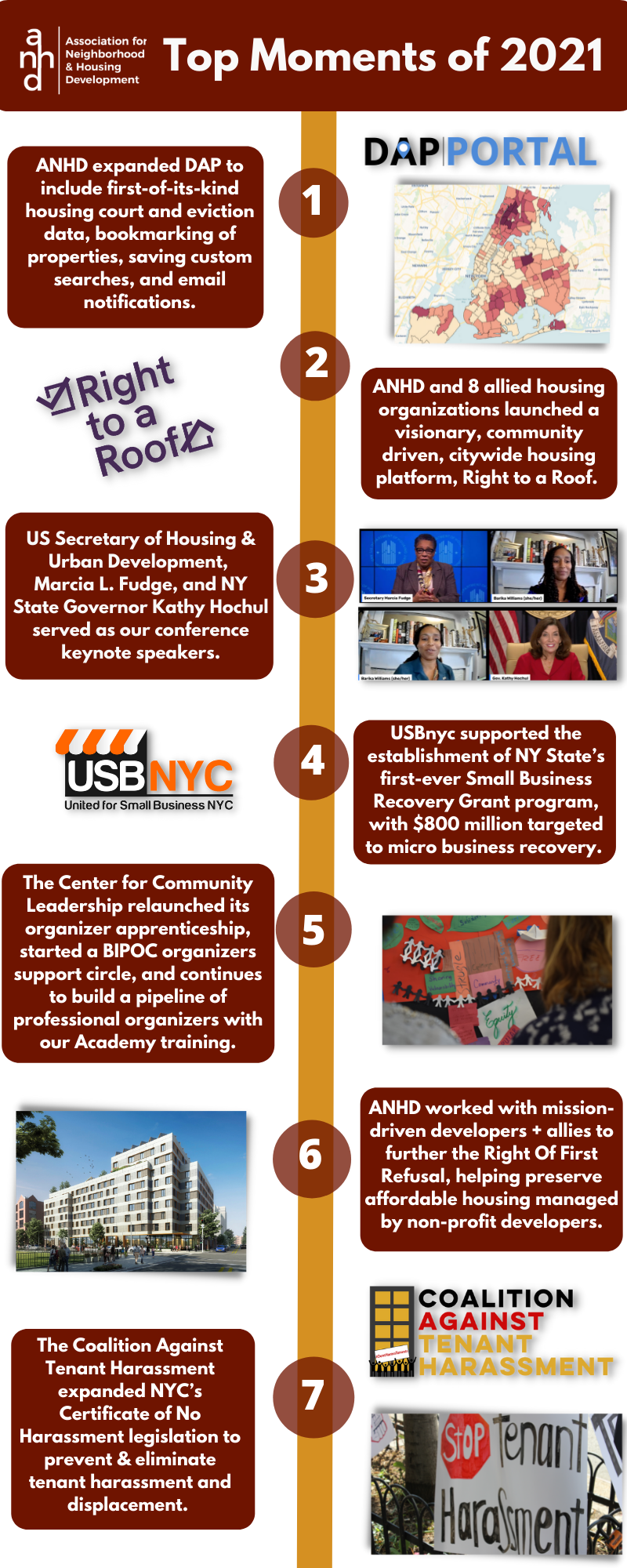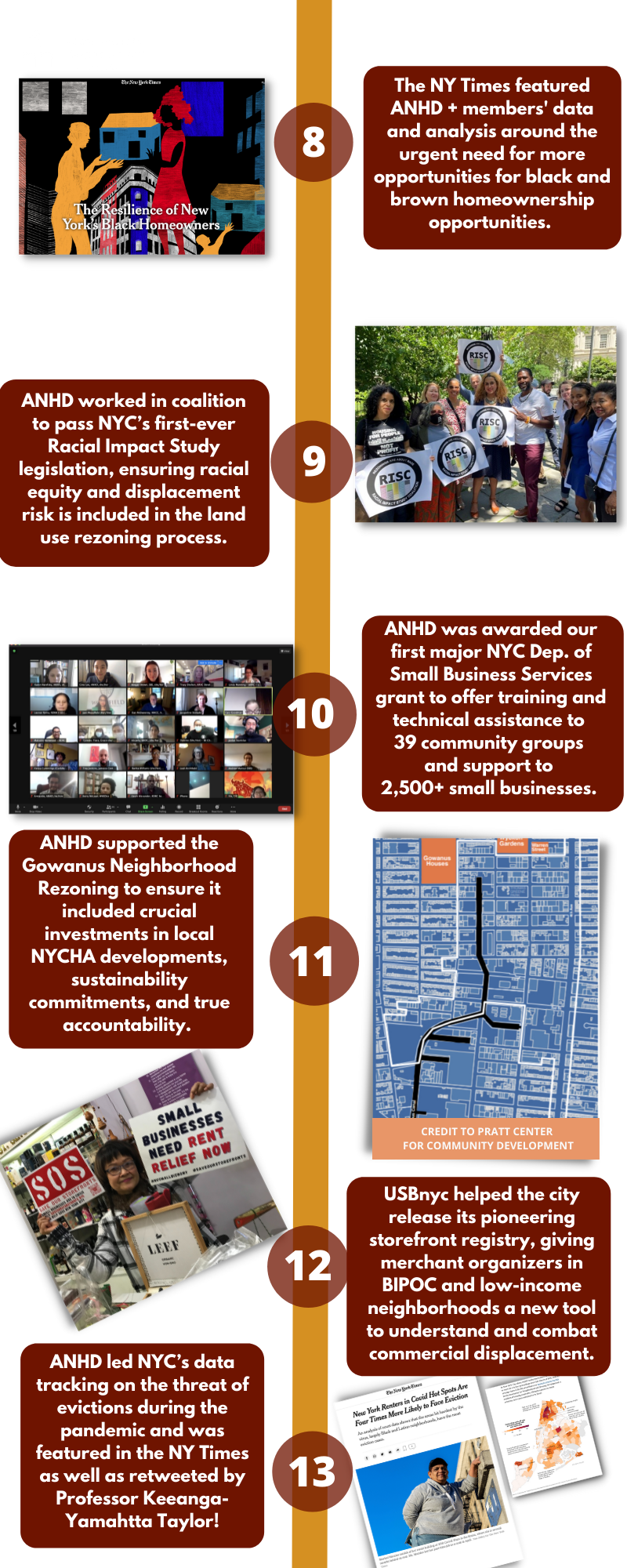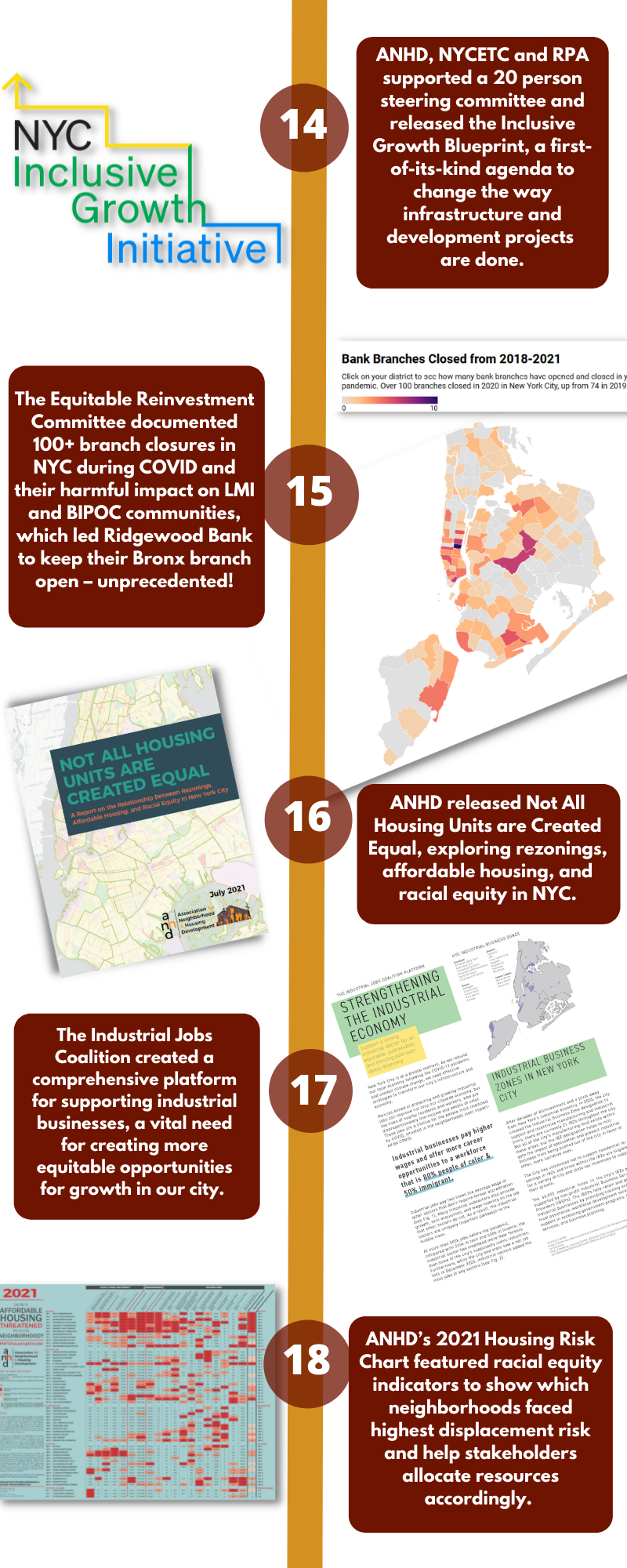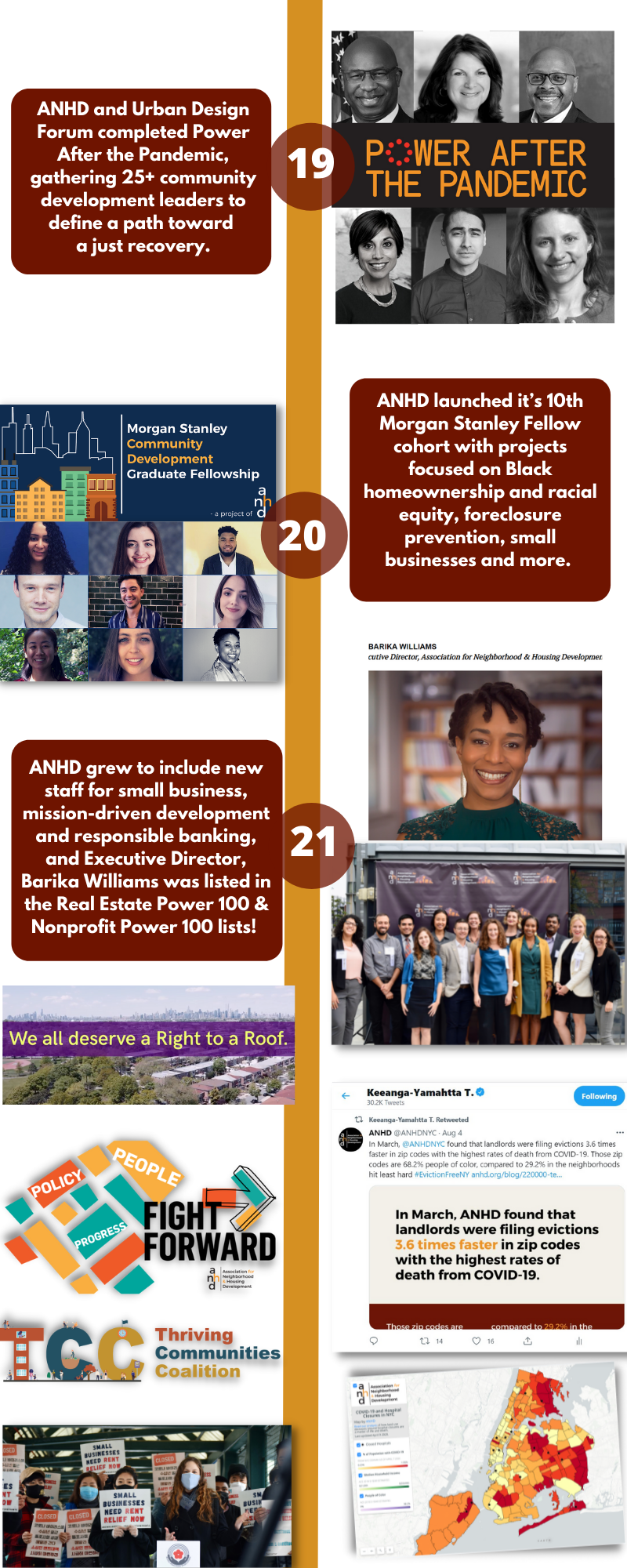 FULL LIST OF LINKS