The staff at ANHD have selected our top 19 moments from this past year, including supporting historic legislative wins in Albany and New York City, advocating for mission-driven development with policy analysis and technical assistance, implementing the overhaul of our tenant organizer workshop series to better support community organizers, fighting back against displacement through responsible banking advocacy, and so much more!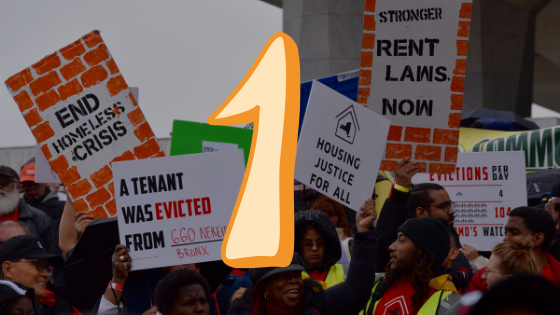 The Housing/Tenant Movement had a historic victory this June and we are so proud to have played a supporting role in this statewide fight led by the Housing Justice for All Coalition, our member organizations, and movement allies throughout the state.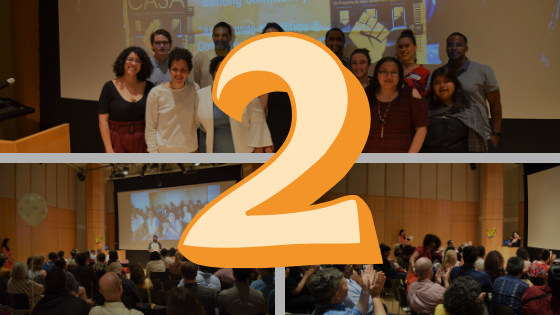 Our Center for Community Leadership (CCL) celebrated 10 years of community organizing training and support. Over 250 individuals have participated in one of CCL's programs and many have stayed in the movement as organizing staff, directors at grassroots organizations, civil service employees, and more.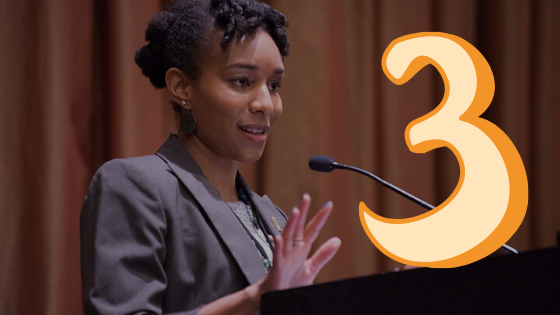 Barika X. Williams accepted the position as ANHD's next Executive Director, becoming the first person of color to lead our citywide affordable housing and economic development organization in nearly 40 years and succeeding Benjamin Dulchin, who supported this movement for over 15 years.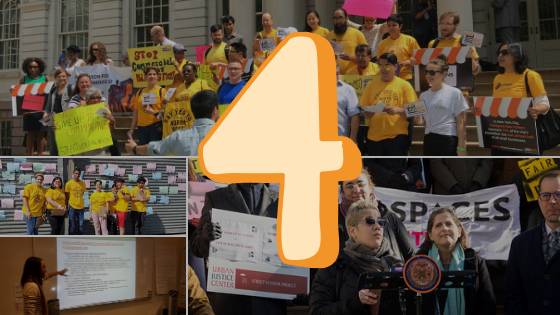 This has been a landmark year for United for Small Business NYC (USBNYC), which won several pieces of legislation – including an expansion of the definition of commercial tenant harassment, the first law of its kind in the nation – moving New York City closer toward protecting all tenants against unscrupulous landlords.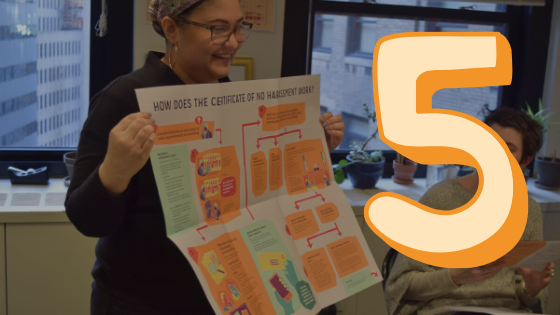 Our Coalition Against Tenant Harassment (CATHnyc) led a campaign to ensure the City's 3-year Certificate of No Harassment (CONH) Pilot Program is successful. The first Pilot Program building entered the hearing stage of the CONH process, and ANHD was very excited to support the Metropolitan Council on Housing's organizing work throughout the process.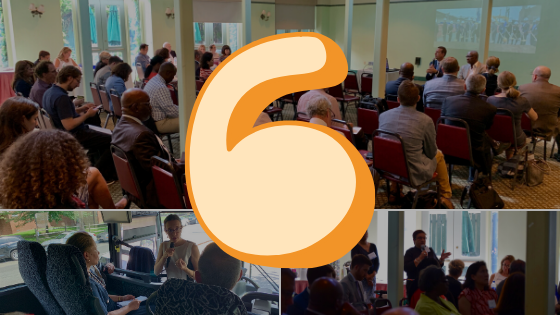 We led a community tour for the Office of the Comptroller of the Currency with our member groups to demonstrate local impact of the Community Reinvestment Act and urged the OCC to incorporate ANHD's responsible banking priorities for CRA reform before their proposal was released in December.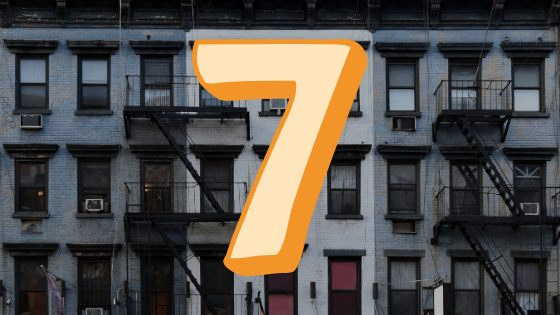 We published a white paper on the Individual Apartment Improvement loophole in collaboration with Housing Rights Initiative to help build support among public officials and other stakeholders on the importance of this issue within the broader rent laws reform effort.

We released the Displacement Alert Project (DAP) Portal, a new online tool that shows housing and displacement data in unprecedented detail. DAP Portal allows organizers to do efficient building research and enables policy makers to understand threats to affordable housing in their districts.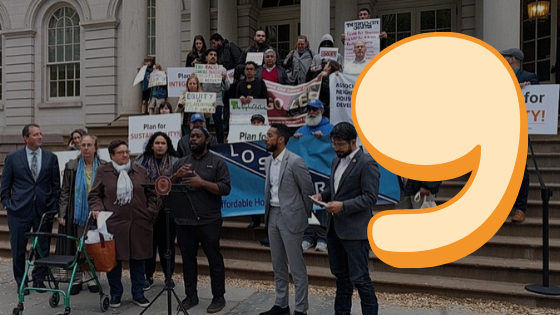 We led a campaign to advance a more equitable land use process with a diverse representation from 15+ New York City grassroots, policy and legal services organizations through the Thriving Communities Coalition, spurred by the 2019 Charter Revision Commission.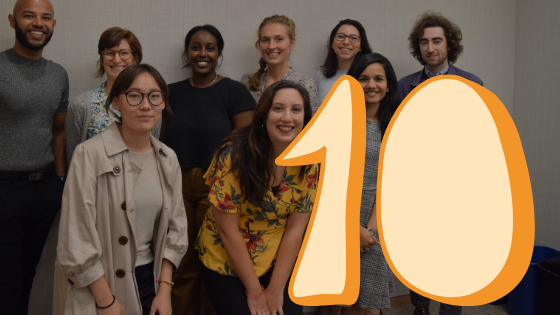 We welcomed a new cohort of 9 Morgan Stanley Community Development Graduate Fellows working on projects ranging from affordable housing finance to small business services outreach to property management, and more with our ANHD-member, neighborhood-based community development corporations.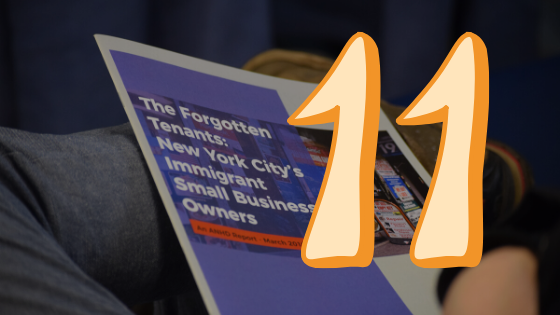 We produced a report titled, The Forgotten Tenants: New York City's Immigrant Small Business Owners, which engaged nearly 100 immigrant small business owners from the Lower East Side, Jackson Heights, and Kingsbridge with the help of our non-profit partners Cooper Square Committee, Chhaya CDC, and Northwest Bronx Community & Clergy Coalition.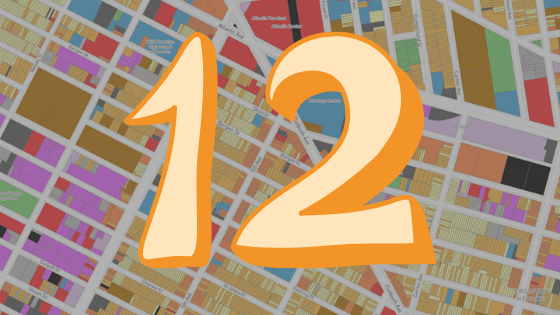 We supported neighborhood rezoning campaigns with technical assistance work in eight communities this year and developed a handy infographic explaining how land use planning is actually done in New York City.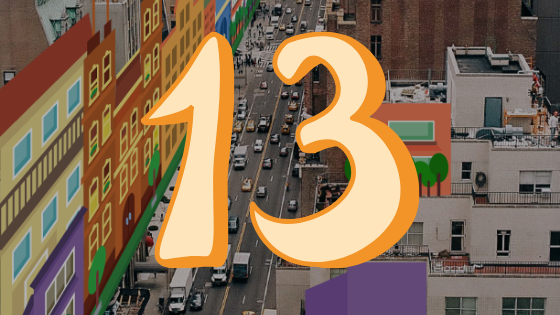 We released Maximizing the Public Value of New York City- Financed Affordable Housing, a report analyzing how the City is maximizing public value in city-financed affordable housing by looking at depth and length of affordability, and what type of developer was used in the analyzed housing projects.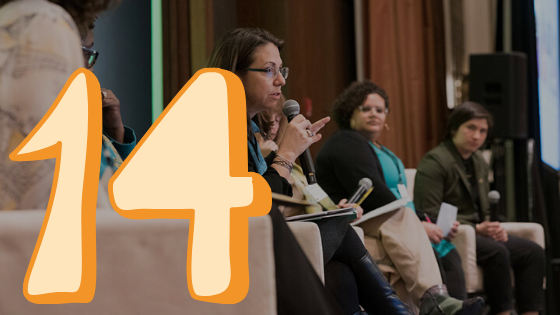 We convened 600+ people at our 9th Annual Community Development Conference, and – through an all-woman plenary panel – we challenged attendees to think about the impact of unrestricted development in low-wealth neighborhoods.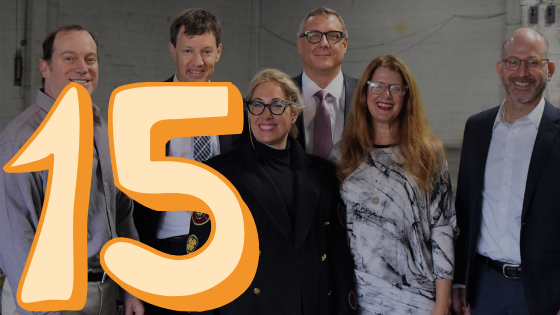 We celebrated our member organization Evergreen Inc.: Your North Brooklyn Business Exchange on their closing of a 10,000 square foot affordable industrial space, which was made possible thanks to the NYCEDC's Industrial Developer Fund and our Urban Manufacturing Accelerator Fund with Citi Community Development.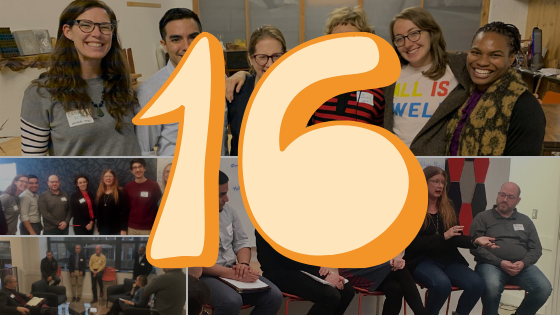 Along with our friends at Urban Manufacturing Alliance (UMA), we cohosted a national convening of industrial developers, lenders, service providers, and community-based organizations in Pittsburgh, sharing victories and lessons learned from our Industrial Jobs Coalition to create a broader understanding of how practitioners can engage in equitable industrial development across the country.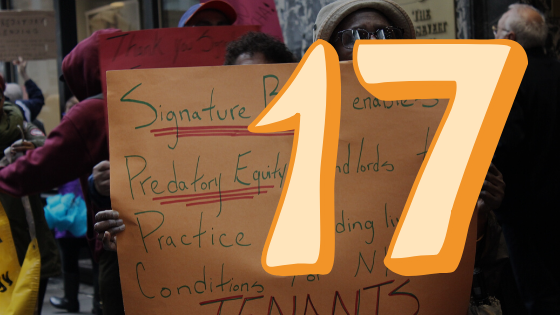 We incorporated anti-displacement principles into our CRA advocacy priorities, called out the banks and legal systems that support the City's worst evictors, and promoted responsible multifamily lending in our annual State of Bank Reinvestment Report.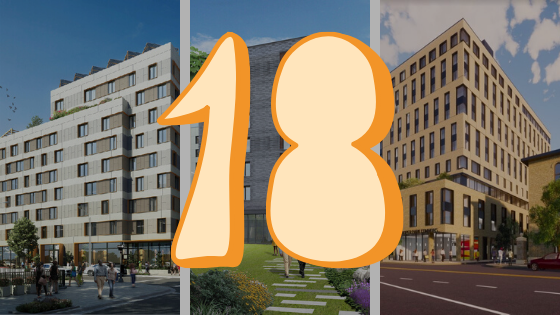 We supported our member mission-driven developers – including St. Nicks Alliance and Riseboro Community Partnership – in their efforts to close on several projects that would result in the development of 3,000 deeply and permanently affordable units over the next few years.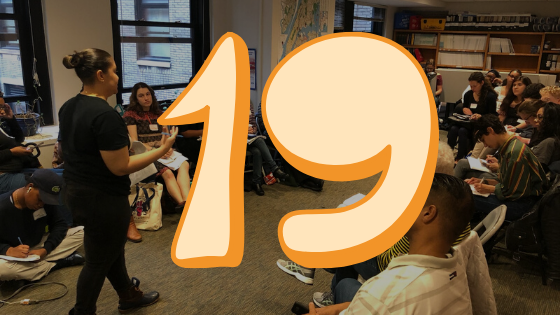 ANHD held 34 workshops with over 550 participants in 2019. In addition to overhauling our tenant organizer workshop series, topics included effective campaign strategy, how to select the right tax credit in your housing development, federal fair housing laws, CRA 101, how to organize a tenant association, and so much more!
We thank you for all of the support you provided us in 2019 to help us achieve these highlights and appreciate your consideration of a financial contribution to help fuel our work in 2020.
Help us #BuildCommunityPower by donating $20 for ANHD in 2020!